Eco-Minded ideas to brighten up your lockdown
How to take advantage of the coronavirus lockdown
If you got sick of being quarantined, look at it as a great opportunity for self-development, self-improvement, self-education. There are lots of news and ideas for eco-minded people on sustainabile, self-sufficient building, gardening and permaculture and we are happy to share with you some of them:
For organic gardeners: we are sharing our own experience in no dig (no till) sustainable organic gardening: planting tomatoes in a natural easy way: https://ecominded.net/no-dig-gardening (video available).

For beekeepers: know that Effective Microorganisms (bacteria) notably increase bee colonies productivity, as proved by my friend, beekeeper from Serbia: https://ecominded.net/bacteria-help-bees

For sustainable minds: learn how to use wooden press-barrels to make virgin cold-pressed oil yourself (linseed, pumpkin seed, sesame seed, walnut, hazelnut, pine nut etc). https://www.youtube.com/watch?v=GIsb7koTOU0
Order wooden press-barrel made by Russian craft master here. All our organic oils are also made in this sustainable way.

For your inspiration: click on the link to enjoy beautiful art by Kumar Al'zhanov, the artist inspired by the Ringing Cedars of Russia book series.

For permaculturists:
1. "Building a Better World in Your Backyard Instead of Being Angry at Bad Guys" - new permaculture book by Paul Wheaton and Shawn Klassen-Koop.
It takes a look at some of the things that the average person can do, like really saving energy, growing gobs of food almost effortlessly, and designing a house that solves nearly everything:
2. DIY Rocket Mass Heaters + Wood burning stoves: - These 8 DVDs show you all about rocket mass heaters and wood burning stoves: different types, the benefits, how to make and how to use them.
3. World Domination Gardening - the 3 DVD will teach you how to build: a pond without a liner, a swale, hugelkultur on a terrace:
4. Permaculture Design + Appropriate Technology courses: 177 hours of video for #permaculture enthusiasts:
Some of the best minds in the permaculture community with a variety of backgrounds and areas of expertise are sharing their ideas and knowledge related to sustainable homes, water, energy, heating, biochar, compost etc.
5. Bio Veda's self study online Permaculture in Action training: where you will practically learn, (step-by-step from start-to-finish), how to build a Solar Passive Living eco home which mimic natures' processes and interacts with Sun, Shade, Wind to harvest Rain and snow then Store it in DIY discreet, robust and super affordable water Reservoirs, then Purify it with DIY Biochar Filter & REcycle all of its own Waste Water 7x times for garden irrigation, flushing of loos as well as Bio Gas production. Also included a natural pool conversion, super adobe wall and terraces. All for $99 with a 30 day money back guarantee: Abundance of Water + Bio Home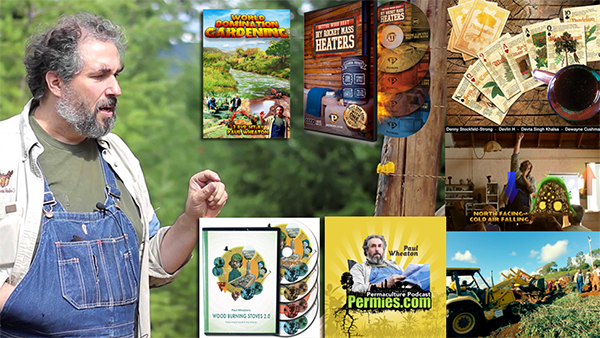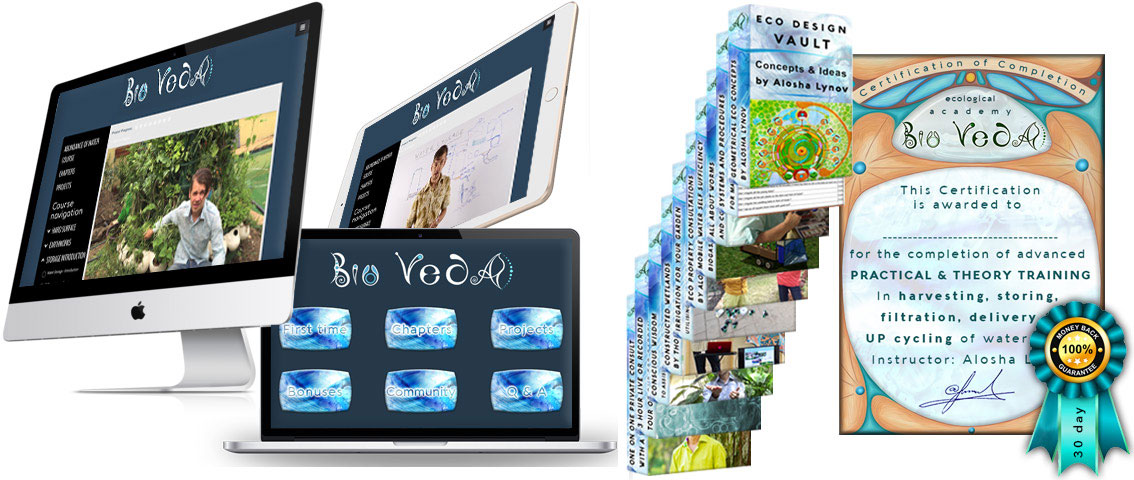 If you like this article please help keep us going, no matter the amount, your donation makes a difference!
Or scan QR code to donate!