I would recommend you to get first or second edition of the Ringing Cedars of Russia book series translated by John Woodsworth - which is the best to my mind (he managed to keep the feelings and rythm of original Russian edition), compared to the third edition by Marian Schwartz.
First English edition.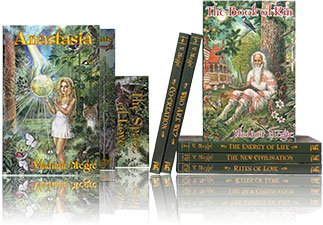 Second English edition.


Third English edition.