Our dream home. The story of creation.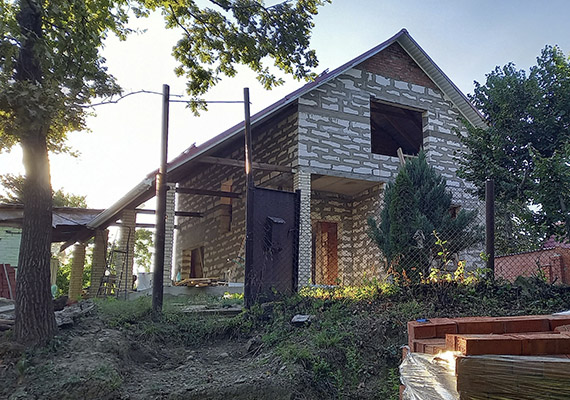 Thanks to friends in October-November last year we raised about 5000 USD which helped us to purchase a land parcel in a beautiful place near the river. We fell in love with it at first sight! Please read the story of our fundraising and look at this short video (1 min 30 sec) :
If you want to know more about our reasons (why we gave up a hectare in an open field in favor of a smaller land parcel in a settled village) please read our story here. Since February 2022 with the help of a professional builder we managed to build the foundation, the walls and cover our dream home with the roof. Please enjoy this short (6 minutes) video showing the whole step-by-step building process:
Just look at it! Is not it beautiful!? :)
But in our hearts reigns not joy, but despair. This is what you feel when your dream house is fulfilled by about 50% only and you are all in debts already and sometimes don't even have money for food. Because Eco-Minded shop revenue, our the only source of income (the Dolmen tours and Vedic Russia retreats we have not been running for 3 years due to lockdown and sanctions restrictions), fell by more than 80% within the recent 5 months when our clients strugle to make payments for their orders because all international payment systems stopped working in Russia!
Luckily, my son Andy, living in Australia has kindly allowed me to use his Australian PayPal account to recieve all kind of payments and donations. Withdrawing the money from PayPal is still quite complicated, two-stage process, where we loose about 20% on commissions. But we can breathe a sigh of relief now as we can offer PayPal (and Bitcoins) to our clients and eco-minded friends as reliable payment methods.
Anyway, at present we are in a situation when we have not been earning any significant funds for more than 5 months which, along with the cost of construction of our dream home, has brought us to the brink of survival. Considering all circumstances we really need your help again. If you are willing to support our family, here is what you can do to help:
1. Donate via card-to-card payment - click on Donate image below: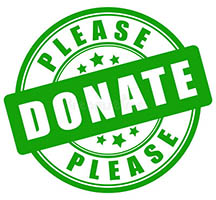 2. Donate in Ethereum - send some Ethereum to my Ethereum address: 0x8B1bf54F2aDb285D80075DC13b754E92526b6324 and remember, there is no such thing as "small amount", when you give from the heart, any amount matters!
3. You can also help us to spread the word of this fundraising online via emails or in your social networks.
With hope for understanding and help
Yury (Ecominded) Smirnov and family.
https://ecominded.net