Facebook massively blocks Russian accounts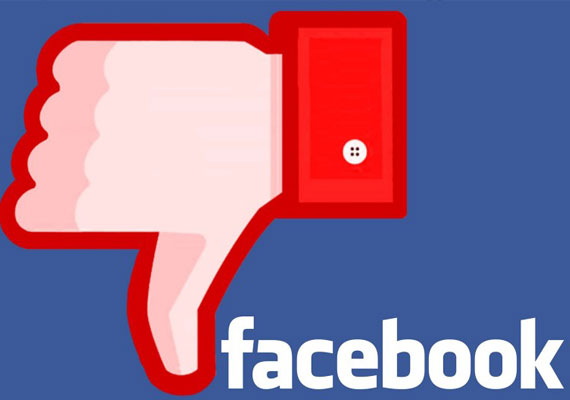 It was only 18 months ago when Facebook deleted my main account with 5000 friends and followers. Now, it happened again: Facebook has just disabled my second (spare) account with more than 3000 friends and followers!
If you think there were something wrong in my accounts or my actions that went against FB rules and regulations, consider the following: I Googled with a search query: "фейсбук блокирует аккаунты россиян" (Facebook blocks accounts of Russians), and you know what? It brough back about 2 million results (links) where thousands and thousands of Russian people discussed similar problems - their accounts were blocked (disabled) for no reason and without any warning.
What the heck is going on with Facebook!? Ok, may be I have been sending too many commercials. But what about other people, thousands of them? They are not bots, they are real people, who never sent any spam, or commercials. They had their accounts with the only purpose to communicate with friends, real friends, I mean.
I can tell you even more. Many Russian people complain that nowadays Facebook blocks almost any attempt to create a new account. Namely, you create an account, and immedietly after that FB asks you to go through confirmity check by sending your picture, which results into your account lockout in just a couple of hours.
It looks like there is a special algorithm on FB that works specifically to kick out accounts from Russia. Is it kind of conspiracy against Russia? Some part of the sunctions? We can only quess now.
Anyway, if we want to keep spreading our Eco-Minded news further we have to move from FB to other social networks.
One of them is MeWe, fast growing alternative network with privacy. Please join me on MeWe and also check our MeWe group: Eco-Minded Club International
In the meantime, as an admin I have supported 12 groups and 10 pages on Facebook, related to Ringing Cedars, Kins domains, Dolmen tours, Permaculture etc, and I don't want to loose them. So I appeal to like-minded people from the USA, Europe, Australia, New Zealand: I need a favour. If you have a Facebook account and are ready to devote some of your time to Eco-Minded Club, please contact me at [email protected] and we will discuss possibilities for you to be an admin.
Below you may find the list of my FB groups and pages:
Pages:
Eco-Minded Club: Green Solutions.
Space of Love Magazine
Russian family homesteads
Journey to Pristine Origins
Kins domains of the Earth
Heirloom seeds from Russian family homesteads
Space of Love Eco-Minded books
Vedic Russia retreat - Journey to Pristine Origins
Sacred relations with dolmens through a photograph
Как создать Свое Дело с нуля
Groups:
Kins domains of the Earth
Vedrussia Kins settlement
Eco-Minded Club: Green Solutions
Anastasia and The Ringing Cedars of Russia
Immigrate to Russia
Dolmens of Russia
Universal Day of Consciousness
Ringing Cedars of Russia - International cooperation
SONNY BEE with his NEW WORLD
Freunde, denen Anastasia - Tochter der Taiga gefällt
AnastasiaDenkers
Как создать Свое Дело с нуля
By Yury Smirnov, Eco-Minded Club
If you like this article please help keep us going, no matter the amount, your donation makes a difference!
Or scan QR code to donate!