Moving to Russia: a guide to buying land in Russia.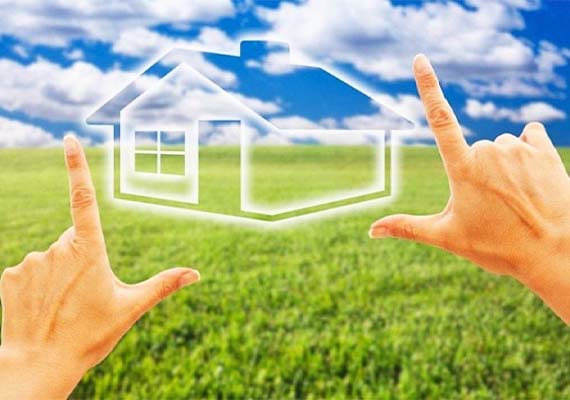 Important things you should know about acquiring land in Russia
As a foreigner you can own land in Russia. But there are certain restrictions and requirements you should know about.
There are several categories of land in Russian Federation. And only 2 of them, residential land and agricultural land may be of interest to you as a possible buyer. Residential land is allocated for residential purposes and is usually a part of a town, a surburb or rural settlement (village). Foreigners are allowed to buy residential land and register it with the state unless it is located in certain strategic areas, like state borders, sea ports or military facilities. The procedure of buying land is similar to procedure of buying any property and is described in this article. Moreover, a foreigner acquiring residential land may be entitled to obtain Russian residence permit if the land meets minimum price requirements (article).
Agricultural land is allocated for agricultural purposes (farming, gardening, dacha non-commercial associations) and is usually a part of inhabited rural areas. Foreigners are not allowed to buy agricultural lands. According to the Russian Federation Land Code agricultural lands can only be leased by foreigners for maximum period of 49 years.
Since the beginning of the 21st century there has been an increase of people from all over the world striving to sustainable living in harmony with nature. This is particularly notable in Russia thanks to "The Ringing Cedars of Russia" book series by Vladimir Megre. The idea of Kin's domains (family homesteads) presented in the books has virtually turned into National Idea of Russia by creating more than 400 (!) ecovillages of Kin's domains throughout the country in less than 15-20 years. This idea has also expanded internationally due to translation of the books into more than 25 foreign languages. For more info about Ringing Cedars of Russia and Russian Kin's domains please read this article

Going back to the topic of our article, we should consider the fact that all ecovillages of Kin's domains are being created on agricultural lands. Which means that if a foreigner wants to join any of these ecovillage to create their own Kin's domain (family homestead), they can only do that under leasehold rights according to the current Land Code. As a foreigner you can sign a leasehold contract with a private land owner for 49 years and register it with the state. In case of death of the land owner, the leasehold contract remains in force and the successors can't change it or claim the land back unless you break the contract requirements.
The problem with leasehold is that you have limited rights for the land compared to freehold ownership. So is there a reliable way to get freehold ownership for agricultural land? The answer is: Yes! And it is the subject of my next chapter.
How to get freehold rights for agricultural land
In order to register freehold rights for agricultural land you need to get Russian citizenship. For most foreigners it's a long process that includes obtaining Russian residence permit, living in Russia for at least 5 years, learning Russian language and history and only after that you may apply for Russian citizenship. Please refer to this article for details.
During these 5 years you will need to protect your rights for the land and the following steps will help you with this.
1. Along with the leasehold contract you can also ask the land owner to bequeath the land rights into your name. In case of death of the land owner you will be entitled to inherit the land and by law you will have 1 year from the date of state registration of inheritance to obtain Russian citizenship. Otherwise after 1 year you will have to carry land alienation and you will need a reliable (trusted) Russian person for this.
2. As extra precaution you may also sign a sales contract with the land owner, in simple written form and with written consent of the closest heirs. The only thing is that you can't register this contract with the state yet.
3. Plus to that you may ask the land owner to sign a power of attorney (a warrant) in the name of your Russian friend or a reliable Russian person who later will sign all legal documents on behalh of the owner to complete the sale. Here is a little problem: this kind of warrant is issued by a notary for 3 years maximum. So again, you will need someone (a reliable Russian person) who, after 3 years will take care about getting a new warrant from the owner, if needed.
4. That's why for at least 5 years you will need a reliable (trusted) Russian person who will look after your interests with regards to acquiring your freehold rights for agricultural lands. And we sincerely hope that we at Eco-Minded Club can help you with that.
For any questions and requests please contact Yury Smirnov at [email protected] , whatsapp: +7 9965357263
More articles about Russia:
3 Vital Issues of Putin's State of the Nation Address 2020
Moving to Russia: Questions and Answers
Moving to Russia: A guide to buying a property in Russia
Russia expands free land giveaway program to the entire country
If you like this article please help keep us going, no matter the amount, your donation makes a difference!