Russia expands free land giveaway program to the entire country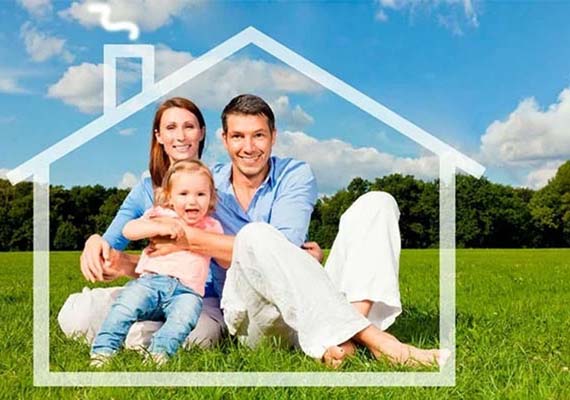 July 3rd |TASS| The Federal Service of State Registration, Cadastre and Cartography (Rosreestr) is working on the "Land is Simple" program, similar to the "Far East Hectare" program, which will make it possible to register land plots in ownership remotely, without unnecessary bureaucratic procedures. This was announced on the air on the portal "Your Far East" by the head of Rosreestr Oleg Skufinsky.
"Such a project as 'Land is simple' will give an opportunity to every resident of our country, every entrepreneur to take land with simple automation tools - directly, without bureaucracy, wherever you can take it - set the borders of the plot yourself, and by pressing the button create an electronic contract, sign it from their part and receive registered rights," Skufinsky said.
He noted that the term for obtaining such land rights should be about two weeks for Russian citizens. According to the head of Rosreestr, he has already spoken about the possibility of expansion of the elements of the Far East Hectare program throughout the entire country with Deputy Prime Ministers Victoria Abramchenko, Yuri Trutnev, and also with Prime Minister Mikhail Mishustin.
The Far East Hectare program, which allows Russian citizens to receive land plots of up to 1 hectare in the Russia's Far East for free and in the shortest possible time, has been operating since 2016. From March 28, 2019, the participants of the state program to assist the voluntary resettlement of compatriots to Russia can also receive a Far East hectare. According to Deputy Prime Minister - Plenipotentiary of the President in the Far Eastern Federal District Yuri Trutnev, it stimulates the creation of 108 new settlements in the Russia's Far East. (Click here to read the original in Russian)
Read more about Russia's Far East Hectare program here.
More articles about Russia:
3 Vital Issues of Putin's State of the Nation Address 2020
Moving to Russia: Questions and Answers
Moving to Russia: A guide to buying a property in Russia
Moving to Russia: A guide to buying land in Russia
If you like this article please help keep us going, no matter the amount, your donation makes a difference!