The truth about land giveaway in Russia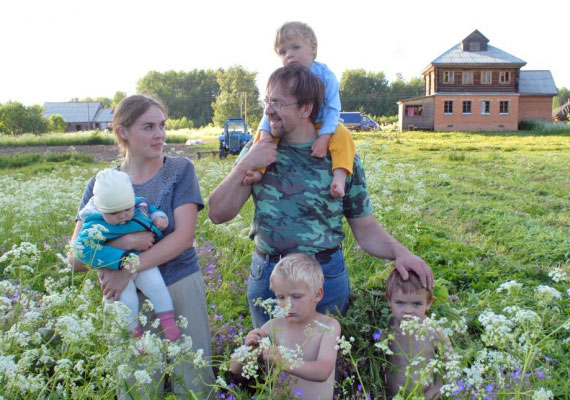 The program of the Russia's Far East Hectare or Homestead Act proposed in 2016 by Russian President Vladimir Putin to give 1 hectare, or 2.5 acres of free land in the Russia's Far East has generated a lot of comments and discussion all over the world.
The nine regions of the Russia's Far East account for 36% of the country's land mass, yet only 6.2 million people live in those areas, or about 5% of the Russian population.
As of December 2017, 107,000 applications had been filed and almost 40,000 had been approved. (Original) According to the Homestead Act, the only condition for homesteaders is to put the land to good use, which means using it for any lawful purpose. There is a trial period of 5 years when the land can't be sold or leased out. These are well-known facts about land giveaway in Russia started since 2016. But what's less well-known is that a Kin's Estate bill was passed in one of the region of Russia - Belgorodskiy - back in 2010.

According to Belgorod regional bill 1 hectare (2.5 acres) of land is given for free to families who wish to live a Kin's homesteading lifestyle, where priority is given to the land which is protected as a fundamental aspect of nature by way of ecological approaches to agriculture, harmonious interactions and minimal negative impact upon the natural environment.

Getting back to the Russia's Homestead Act of 2016 there are some speculations in the Western mass media on Russia reportedly giving free land to foreigners. I, myself have got multiple requests from my foreign friends asking if they can get free land in Russia.

To be clear there is an important clarification: the free land in the Russia's Far East (and in all other regions of Russia) is given to Russian citizens and foreigners with Russian background as long as they live in Russia for five years. And it looks like wise and sensible decision - first and foremost Russian President takes care of Russian citizens.

The foreigners without Russian background may apply for free land in Russia only after they get Russian citizenship by naturalization after five years of legal residence - on a number of grounds listed in appropriate legal websites (working, business, marriage, skilled professional, refugee etc.)

The program of the Russia's Far East Hectare, it turns out, has been so successful that Russian President Vladimir Putin said he supports the idea of expanding it to all regions of the country. "There is enough land in Russia," he was quoted as saying.

Soon after that 3 northwestern regions of Russia: Kostromskoy (2017), Leningradskiy (2018) and Vologodskiy (2018) introduced the bills of giving away unused land to families (Russian citizens) for free on similar terms and conditions like in the Homestead Act of 2016 (see the map below).

For the newly-minted homesteaders these legal bills, among other things, also open access to state support, they can now get help with money and infrastructure on regional level.

The story of the land giveaway and Russian family homesteads (Kin's domains) will go on - please stay with us - join Eco-Minded News for updates.
More articles on the topic:
3 Vital Issues of Putin's State of the Nation Address 2020
Moving to Russia: Questions and Answers
Moving to Russia: A guide to buying a property in Russia
Russia expands free land giveaway program to the entire country
If you like this article please help keep us going, no matter the amount, your donation makes a difference!