Natural (no dig) way to plant tomatoes
No dig (no till) sustainable gardening.
Mustard grass is one of the best natural manures. In this article we are sharing our own experience of no dig sustainable gardening - planting tomatoes in a natural organic way.
1. Early spring (in March) we scatter mustard seeds on the surface of the garden beds (no digging or tilling), cover them with some hay and leave them to wait for the rain. If there is no rain we water the beds when it's necessary.
2. In a coupple of weeks all mustard seeds sprout together making nice and green "carpet" on the beds.
3. In a month time they grow upto about 8-10 cm and at the same time their roots (lots of them!) reach down to about 8-10 cm into the ground, making it loose and ready to plant something else.
4. Then we cut the mustard grass in a few spots on the garden bed, about 20 cm in diameter each, dig a small hole, plant the tomato seedlings and cover the spots with some rice husks. We keep the rest of mustard grass untouched, let it grow for another month or so and then we cut and use it as natural manure for tomato plants.
Please watch the video showing the process: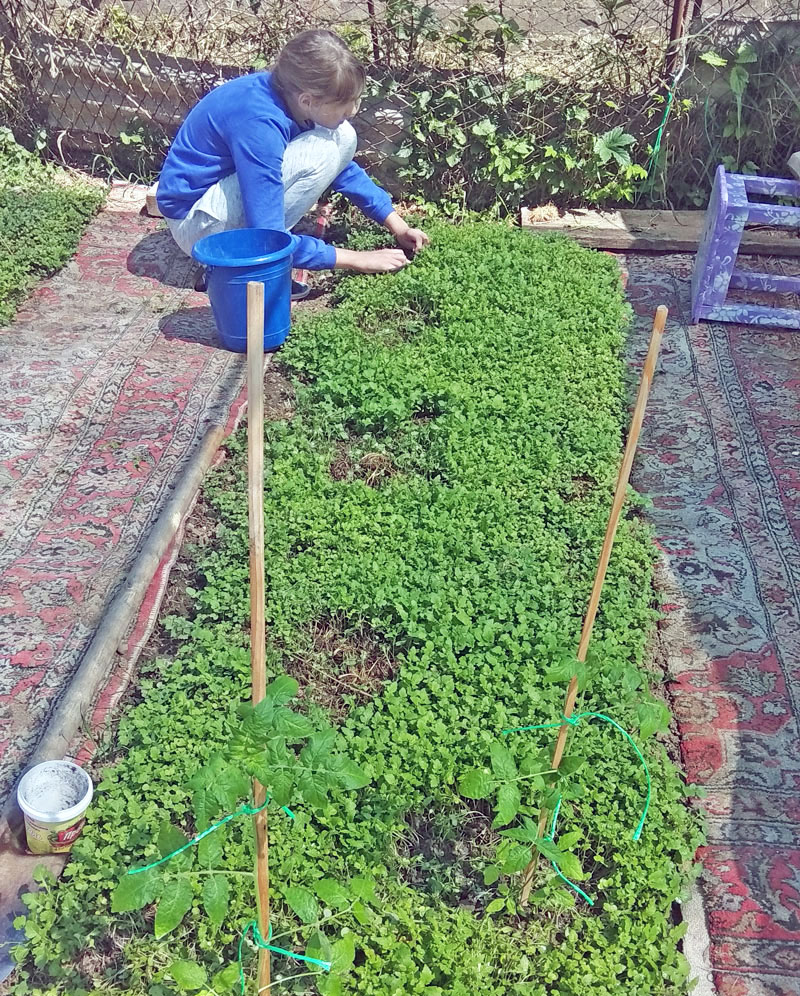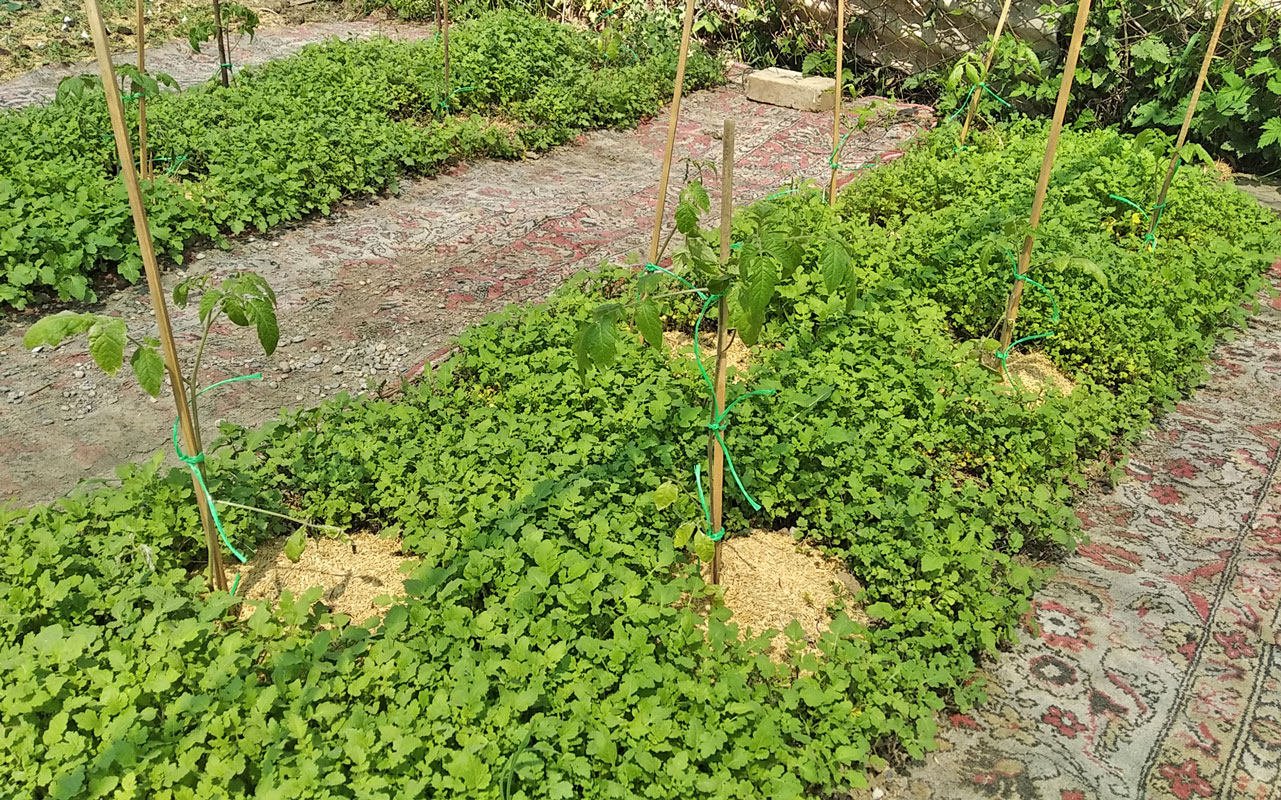 If you like this article please help keep us going, no matter the amount, your donation makes a difference!
Or scan QR code to donate!